Join us for WOW 2019!
Friday, April 26 - Sunday, April 28, 2019
Argyle UMC's Worship Without Walls (WOW) is a weekend for the church to truly be the hands and feet of Jesus. By sending groups to many service locations throughout the community, we remind ourselves that worship isn't what happens in a building — it's the act of serving others daily. For the weekend of April 26 - 28, volunteers can participate in service projects such as meal packing at Feed My Starving Children or singing in a volunteer choir to spread Christ's love and grow in faith. The Registration Page has a list of service opportunities and we have a place for everyone who wants to serve, no matter your age or ability. We have opportunities for families to serve together as well as chances to meet new, awesome people. WOW offers a chance to give back to the community, just as Jesus taught us to do. Argyle UMC is a church that strives to grow together as disciples, working with God, to transform the world one life at a time.

If you have questions, please contact Pastor Sarah at sarah@argyleumc.org.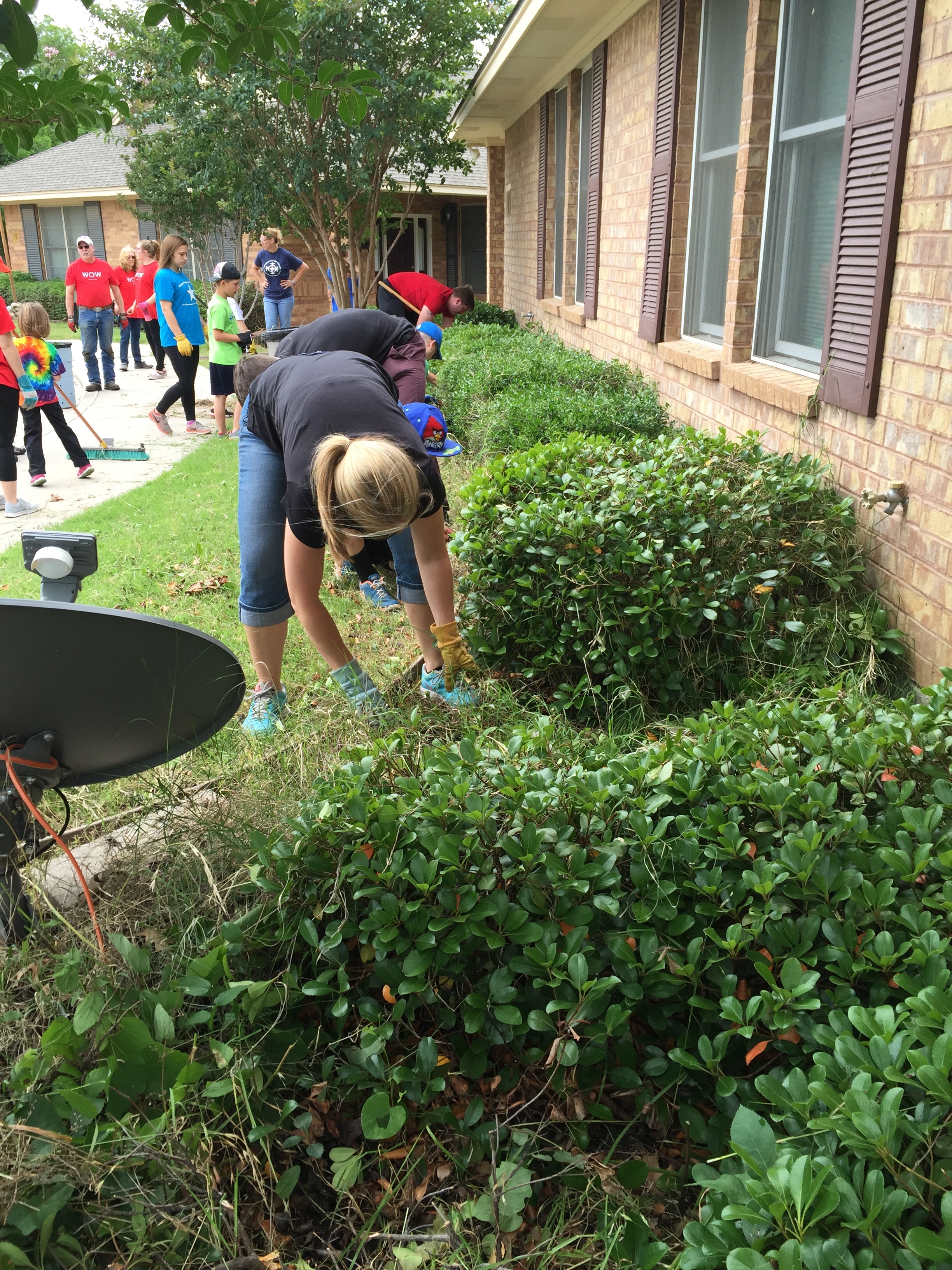 About Argyle UMC
Argyle United Methodist Church was founded in 1894 and has been dedicated to changing the world one life at a time for over 120 years. Through discipleship, they have created a body of individuals who are compassionate, authentic, generous, disciplined, and servant-hearted. They offer several different services to the community, life groups for those in need of community, and classes for those who are interested in learning more. For more information, visit argyleumc.org or call the church office at 940-464-1333.
Sign up here to receive news updates from Argyle UMC