8:30 Chapel Service
Chapel is a quieter service where we worship and celebrate Holy Communion every week.
9:45 Modern Worship
Our service with a full band and contemporary worship music.
11:00 Traditional Worship
Our service with choral performances from the chancel choir and more traditional liturgy.
Welcome! We're glad you're here.
STARTING POINT: Getting connected into a new church or taking one step closer into getting involved can be daunting. Starting Point is a casual, no-pressure time to hang out with Pastor Sarah, as well as other pastors and staff, to get to know a little more about Argyle UMC and to ask any questions that are important for you in finding a church home. Check argyleumc.org/events for upcoming opportunities.


CONNECTION CENTER: Please stop at the Connection Center, located on the right side of the church foyer, before you enter the sanctuary to pick up additional information about church activities.


CHILDREN: If you have nursery-aged children (4 and under), you may check them in at the nursery located directly on the left when you walk into the main building, past the main office. For children in Pre-K—4th grade, Sunday School is available at the 9:45 service and JAM (Jesus and Me) is available at the 11:00 service. Check-in stations are located in the children & youth foyer (through the double doors south of the main lobby). For children in 5th grade, FAST 5 is available during the 9:45 service in Room 109. For more information, visit our Children's Ministry Sunday Morning page.


PARKING: The eight parking spaces closest to the front door are reserved for first time visitors. Reserved handicap parking is directly beyond the portico on the right.


If you have any questions, please call the church office at 940-464-1333 or email us at admin@argyleumc.org.
Ways to grow deeper:
We're back at it this week after a week off to celebrate the holiday. Monday-Thursday: ARK Chess Camp, 9-12 pm Thu…

https://t.co/iyqkRbraTm

Just a friendly reminder that the church office is closed this week in observance of Independence Day. We will resu…

https://t.co/hMhuqmNuY8

Join us for Starting Point Sunday, July 7 at 11 am to meet our pastor, staff and members to get an idea of what Arg…

https://t.co/E0JUOpKqNM
SUBSCRIBE TO OUR E-mail list
The History of Argyle United Methodist Church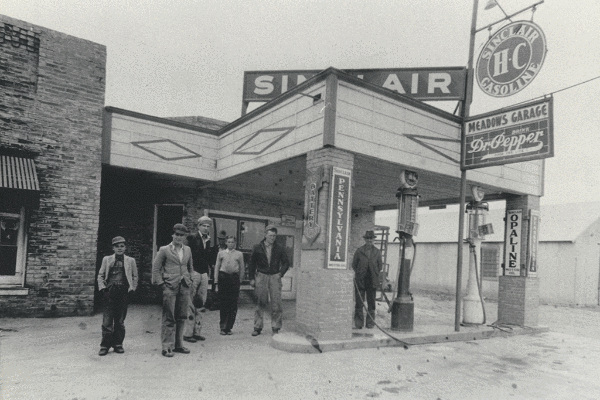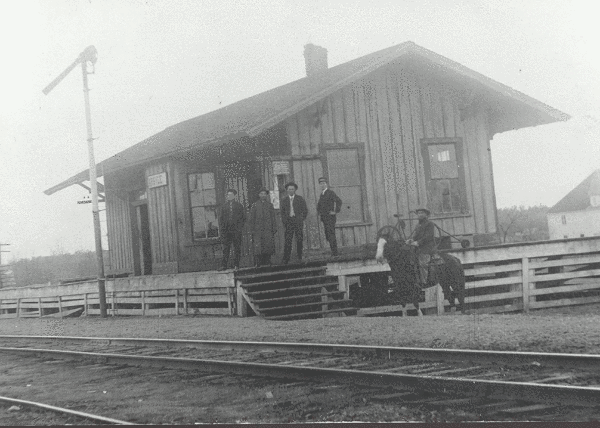 The First Hundred Years
Argyle UMC is a vibrant and authentic church who has been part of the Argyle community for over one hundred years. Our story stared with faithful families who moved to a new area and joined together in community. By l867, 14 families were living in the settlement of Argyle. Between 1880 and 1882, Texas and Pacific Railroad laid track the Red River through Fort Worth. On October 17, 1881, Argyle officially became a town, organized to serve the railroad.

The railroad brought people, business and the mail to Argyle. Rancher Henry Johns had a fine well frequented by travelers passing through the area. The well took on special significance in 1884 as the water source for the annual "Brush Arbor Camp Meetings" sponsored by Prairie Mound Methodist Church. Today, a historical marker at Johns Well tells the story of its importance in the church life of the area. Over the years, the site, about two miles west of Methodist Hill, hosted many family reunions, praying, singing, repenting, playing, eating and recreation events each year to celebrate the end of harvest. Many years later, Prairie Mound Methodist Church became part of Argyle Methodist Church.
Argyle Methodist Church was chartered in 1894 with twenty-seven members. The first pastor was Reverend Blueford Henry Webster, a Methodist circuit rider from Mississippi. In 1898, they purchased land atop "Methodist Hill" from the Texas and Pacific Railroad. The first sanctuary, a frame structure, was built by the pastor and church members. They drove six wagons to the Dallas planing mill to bring back lumber to build the pews. Two of the original pews still have a special place in our church today!

Over the years, Argyle Methodist Church expanded. Adjoining property was acquired by trustees in 1947 and in 1973. The church, the community and its mission continued to grow! In 1986 the sanctuary was renovated and enlarged and a reception area, offices, library, kitchen and social hall were added. The seven original stained glass windows commemorating the stages of the life of Christ. Old "Methodist Hill" and this building is now Argyle Town Hall.
Growing in Mission and Ministry
From its humble beginnings over 100 years ago when 27 individuals followed God's call to establish Argyle Methodist Church, today a new generation of faithful followers faithfully works to bring a second hundred years of ministry and service to the Argyle community.

Church membership continued to grow and by the year 2003 the church had added three portable buildings and exhausted all means of expanding at its present location. In 2005, the people of Argyle UMC doubled the size of their mission and acquired 20 contiguous acres of land on Highway 377 and held their first Worship service on Palm Sunday 2009 - where we worship today!
Our Mission continues as we grow as disciples,
working with God to transform the world one life at a time
God is at work in our community! CLICK HERE to read and see stories of transformation by people in our community. Welcome to Argyle United Methodist Church!